1.5 PDCs for the SHRM-CP or SHRM-SCP & 1.5 Business Credits for HRCI
Jul 29, 2020 11:30 AM – 1:00 PM Eastern Time (US and Canada)
Topic: The Future of HR while Emerging from the Crisis
Co-hosted by MISHRM and GAASHRM.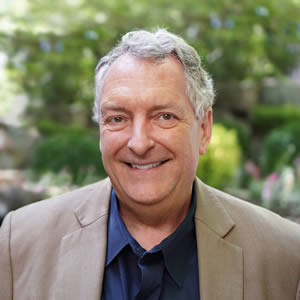 By
Dave Ulrich
Rensis Likert Professor, Ross School of Business, University of Michigan
Partner, The RBL Group
HR leadership has decisively moved to the strategic forefront over the past few decades as organizations have come to appreciate that people and organizations create enormous value for all stakeholders. Many business leaders have been actively creating competitive advantage by listening to and providing distinctive value to each of its key stakeholders. Sustained competitive advantage places new pressures on HR: the development of leaders, the creation of individual competencies, and embedding the right organization capabilities (e.g., agility, information asymmetry, culture, collaboration). All are essential to the creation of value. HR professionals are not just the management partner in this value creation, they are the credible activists who drive the agenda.
The global pandemic has only heightened HR's relevance to this new agenda. The Coronavirus has dramatically intensified where, how, and what work is done. The need for HR leaders to play their role in creating both more humancentric as well as more competitive organizations has never been greater. In this session, Dr. Ulrich will review 5 principles, 3 targets or outcomes, and 2 HR actions to help people and organizations deliver increased value as they shape the future of HR coming out of this crisis.
Five Principles: Dr. Ulrich hesitates to propose a definitive new normal or to speculate with precision what new practices will emerge from this virus. Rather, he suggests five general principles in progress that may follow this coronavirus pandemic by labeling them with an "-ing" adjective.
1. Increasing customization or personalization. The virus has affected each person and organization differently; such personalization and customization will likely continue.
2. Redefining boundaries of work from place to values. Traditionally, people go "to work", are "at work", and return "from work." With this mindset, work has a physical space and place boundary.
3. Navigating paradox. In this crisis, leaders have recognized and been forced to navigate paradoxes, including such as caring for the individual AND creating a competitive organization. This paradox navigation will likely continue.
4. Harnessing uncertainty. While people and organizations want certainty (predictability, low risk), this crisis reminds us that we need to learn to not just tolerate, but harness uncertainty.
5. Seeking guidance. Post-coronavirus crisis, decisions should increasing be made with rigorous analytics using digital technology. Making the right decisions comes from offering guidance that prescribes what should be more than describing what is.
Three Targets or Outcomes. Based on these principles, HR professionals need to be clear about the key outcomes they deliver through their work (talent, leadership, and organization). They should offer innovative solutions for each of these outcomes.
Deliver improved individual talent. We will examine the trends in employee experience, well being, and productivity.
Reinvent organization capability. We will go into detail about how to create the "right" culture that delivers customer value. This logic is consistent with the current "customer obsession" agenda at most firms.
Create better leadership. We will explore the emerging trends in the core leadership skills (Leadership Code) that deliver value to employees (Why of Work), customers (Leadership Brand), and investors (Leadership Code). We will discuss the HR protagonist role to steer the CEO's and management team's focus on how they lead, what kind of organization they want to lead and how they will assess if their purposeful intentions are being realized throughout complex organizations
Two HR for HR Actions. Based on the assumptions and outcomes, HR will need to be delivered in innovative ways.
1. Design the right HR department. We will talk about the characteristics of an effective HR department along 2 dimensions: [1] 9 characteristics of an effective HR department and [2] 4 stages of an HR department evolution. HR professionals can envision how to organize the HR function to deliver real value.
Build the right HR competencies. We will share information about competencies required for HR professionals to be personally effective, serve stakeholders, and deliver business results based on 30 years of research with over 90,000 individuals.
Seminar Flow: The seminar/webinar will present the above information and respond to questions from participants.